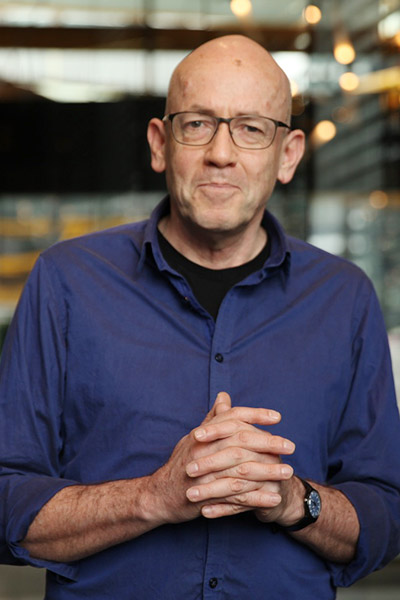 Thanks for visiting. This is a good place to find out a bit more about me and my books.
If you're here for the books, whiz down to the bottom of the page. All my books are there, scrubbed up and looking their best. You can read or listen to the first chapters and check out all the behind the scenes gossip.
If you're here for news or information, take it more slowly because there's a fair bit on the way down. You'll find details about booking me for a school visit or festival, a link to my biography, a signpost to teachers' notes, and a few other things every good website should have (such as an apology from me for not posting on Facebook for 15 months).
First though, I'd like to share with you my very latest and/or fairly recent news.
News
Hooray and phew. I've finished the next Felix book, called Maybe. It's out now in Australia and a little later in the UK and elsewhere.
It was a very satisfying one to write. I've accompanied Felix on some tough journeys over the last twelve years or so, and this latest adventure is a make-or-break time for him.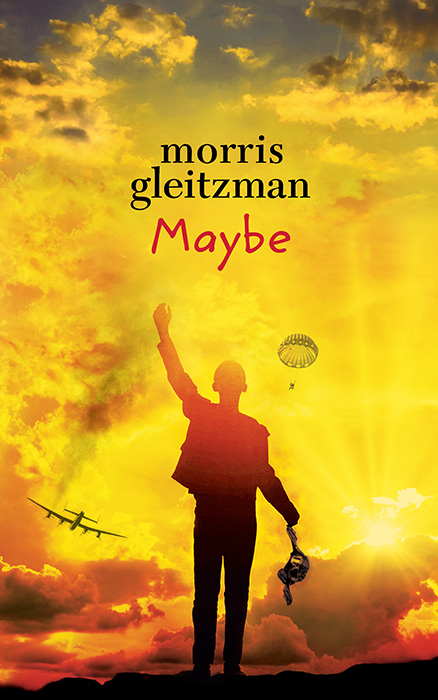 It's the spring of 1946, and 14-year-old Felix comes to Australia to start a new life. Why Australia? A few reasons, but perhaps the most important is that Felix suspects he might be about to have a fight to the death with a revenge-crazed Polish killer. Australia, he hopes, will be a better place for this to happen with its fully-functioning police force and less rubble to trip over than in Europe. And less friends to be caught up in the danger.
To find out more about Maybe and read the first chapter, make website-appropriate contact with the book cover adjacent to this sentence.
Some good news for readers who are only allowed between twelve and twenty-seven minutes reading time before bed. My new book of short stories, Snot Chocolate, is out in Australia, New Zealand and the UK. Nine stories, and I've made them different lengths because different parents have different ideas about how long a person should be allowed to read before turning the lights out.
If you're one of the lucky readers who's allowed a bit more time, up to nine hours, fear not. I've got two other collections of short stories, Give Peas A Chance and Pizza Cake. Those stories are all different lengths too, but the three books together should keep you occupied till bedtime.
To find out more about Snot Chocolate, and read one of the stories, make website-appropriate contact with the book cover at the bottom of this page
Some good news for me as well. The previous Felix book, Soon, has won three awards that I'm particularly proud of – The Children's Book Council Of Australia Book Of The Year For Younger Readers, the YABBA Award For Fiction, Years 7-9, and the KOALA Award For Fiction, Years 7-9.
I write my books for as wide an age-range as possible, most importantly for middle to upper primary readers, but I'm delighted and grateful when older readers jump on board. And equally delighted and grateful when judges recognise this. Many thanks to the grown-ups who voted for the CBC award, and to the young readers who voted for the YABBA and the KOALA.
I'm particularly grateful because over the next few months I'll be writing a new book with never-before-seen characters doing never-before-seen things, and nothing encourages a writer to do his best with a new book like a pat on the back for a previous one. Thank you all.
School Visits
I visit as many schools as I can each year. Bookings are organised by the following capable and nice-to-contact agencies:
The Children's Bookshop Speakers' Agency
for school visits in New South Wales, the ACT and Queensland.
Phone: 0407 414 261 or 02 9481 8811
Email: staff@thechildrensbookshop.com.au
Booked Out Agency
for school visits in Victoria and the rest of Australia.
Phone: 03 9824 0177
Fax: 03 9824 0677
Mail: PO Box 580, South Yarra, VIC 3141
Email: bookings@bookedout.com.au
If your school is in the UK, my school and festival visits there are looked after by
Authors Aloud UK
Phone: +44 (0)797 608 2049
Email: info@authorsalouduk.co.uk
All these lovely agencies will happily give you any information you need about fees, expenses, which colour Smarties in the dressing room, etc. Festival enquiries will be warmly responded to as well.
If your school is outside Australia and the UK, please don't be deterred. I've visited schools in many other countries. To start with, best to contact me direct via morris@morrisgleitzman.com because there'll be a few important things to discuss like airfares and who's going to pay them and travel shots and whether you're prepared to have them for me.
Biographies
Please feel free to use these for all legal and nice purposes. There's a full-length one and a short one for schools with small notice boards.
Morris Spills The Beans
Authors are asked a lot of questions (if they're lucky), but not everyone can be there to hear the answers. Just in case you and I never get to have a cup of tea together, here are some of the questions I thought you might have asked.
Letters to Governments
Sometimes we have questions we want to ask the Federal government, but they won't have a cup of tea with us so we have to write them a letter.
Teachers' Notes
These expertly-prepared teaching aids are a boon for busy hard-working teachers. They're pretty useful for lazy ones too. And please, individual readers with enquiring minds (is there any other kind?), feel free to make use of them as well. Absolutely no formal educational qualifications or a mug with your name on it required.
Penguin Random House are currently revamping the Teachers section of their website, where readers' notes for most of my books will live. Some are there already, with more to follow. For now, this link will take you to their Teachers' Notes page. A bit of scrolling will be necessary to find the Notes for my books.
And here we are, at that literary patchwork-quilt of delight that is my book covers. A click or tap on any one will take you to a page attractively decked out with my thoughts about that book – why I wrote it, how I wrote it, what it may or may not really be about, etc.
From each book page, another click or tap will allow you to read the first chapter of the book, and, if you like, hear me read it. (That last bit can be switched off if you prefer the sound of your own voice.)
Happy travels.
(Website experts tell me it's always best to give important bits of information twice, the second time ideally in blue.)