The early morning sun twinkled cheerfully through the swamp. Limpy tried to ignore it. Didn't the sun know a very sad moment when it saw one?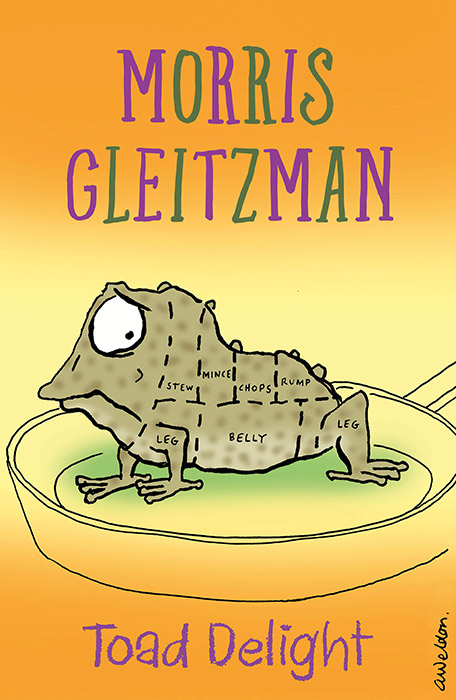 For quite a while I've wanted to write a book exploring one of the trickier things we have to do each day – find a balance between what the big world needs from us and what our small world does.
By small world I mean the personal one that takes up most of our time – the people we love, the people we don't but have to get along with, our job, our school, our chores at home, our friends, our communities, our favourite TV shows and that nasty rash we get sometimes behind our knees.
By big world I mean … well, the big world. The one we'd prefer to have other people look after for us, except they don't seem to be doing a very good job judging by how hot, polluted, hungry, angry, miserable, unfair and storm-lashed the planet is these days.
Quite a juggle, finding the time to make a difference in not one but two worlds. So who better to star in a story about that juggle than a group of characters who've been doing it all their lives.
Limpy, Goliath, Charm and the other cane toad characters in Toad Delight know all about both worlds. Their small world is a cosy comfortable swamp and they'd be happy to hide away there and ignore the big world. But they can't because the big world won't leave them alone. Or rather the humans who live in it won't.
The more the toads snuggle into the mud and block their ears with swamp-leeches, you know, the ones that make really good earplugs because they've got quite large bottoms, the more the humans remind them that the big world can't be ignored. Not when its citizens drive over you in vehicles and bash you with cricket bats.
The toad community needs a hero who can help them hop happily through both worlds. Luckily they've got one. He's fairly young, slightly squashed and still learning how the human world works. But he's hopeful, determined, and when danger looms and he tries to get away, his crook leg makes him hop round in a big circle so that in the end he has no choice but to face it.
In this story the danger from humans is a bit different to anything Limpy has experienced before. There's still bashing and squashing flat. But also eating …
This is the fifth book I've written about Limpy and his friends and rellies, so you can probably guess I'm very fond of them. In fact I like them a lot. That's one reason I called this book Toad Delight.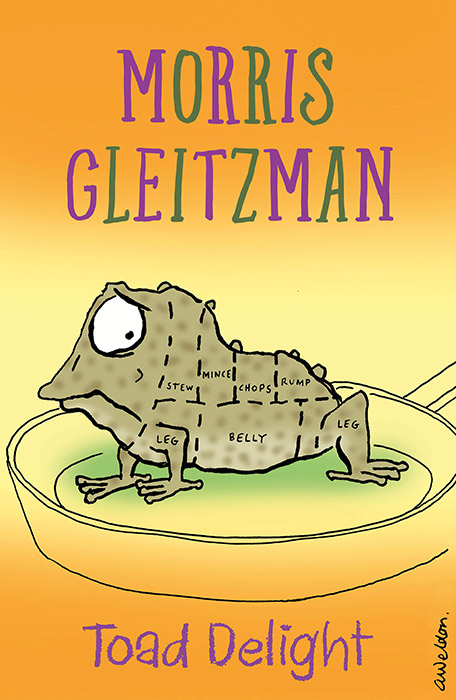 Toad Delight is available in bookshops and libraries in Australia, New Zealand, and online: